|| 20 september 2015
My Accidental "Zucchini"
Zucchini? Really?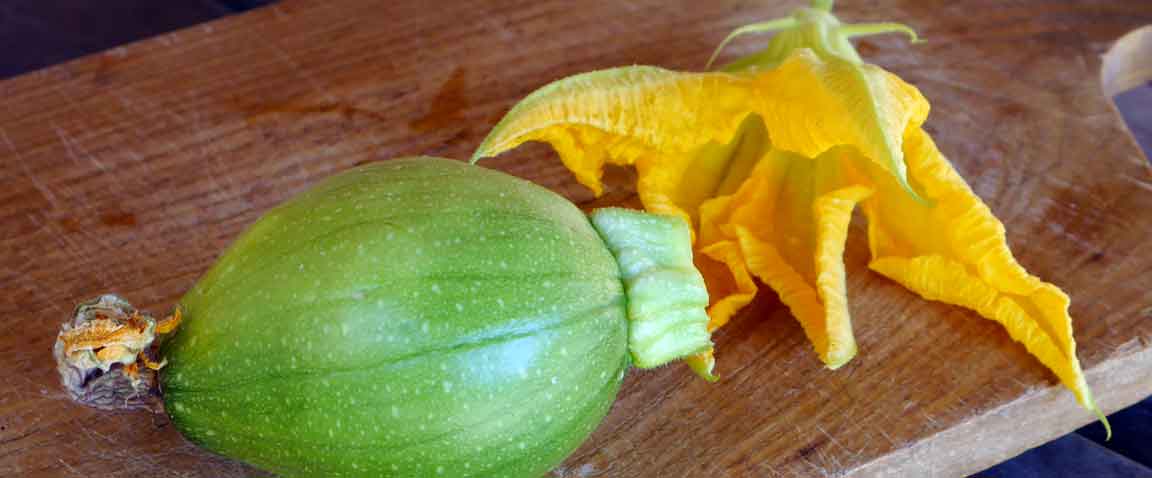 Chic & Slim readers with gardening experience, viewing the above photo, will quickly understand why I put quote marks around zucchini. The squash vines I discovered growing in my four o'clock bed early this summer that I initially incorrectly identified as zucchini is actually acorn squash. (At least, I think it's that variety.) The squash plants that grew between the daylilies and iris over by the west fence are butternut.
I say accidental because I did not plant any squash of any variety this year. In fact, the last time I planted squash was about four years ago, before the drought — and I planted zucchini in another part of my garden on the other side of a high cedar fence. So my squash vines this year presented something of a mystery.
It wasn't until the west side squash began shaping as butternut that I remembered that last fall when I was making a recipe of Uncle Phil's Squash (recipe in Chic & Slim Encore) that I put out the seeds for the birds. Cardinals, especially, love cantaloupe seeds so I thought they might also eat squash seeds. Apparently three seeds became interred in the soil. This spring they spouted.

By spring, of course, I had forgotten the butternut seeds and assumed the vines were cantaloupe. There wasn't enough sun in that spot for cantaloupe, but I left the vines decoratively trailing over the ground under the pokeberry and mulberry bushes.
As for the acorn squash in the four o'clock flower bed, my best guess is that there must have been one of those seeds in dish water I carried out to keep the four o'clocks alive during the drought. Most of these acorn squash are very small and have turned yellow and dropped off the vine, but I have found those that grew to about softball size quite tasty picked immature and eaten raw or cooked — exactly like zucchini.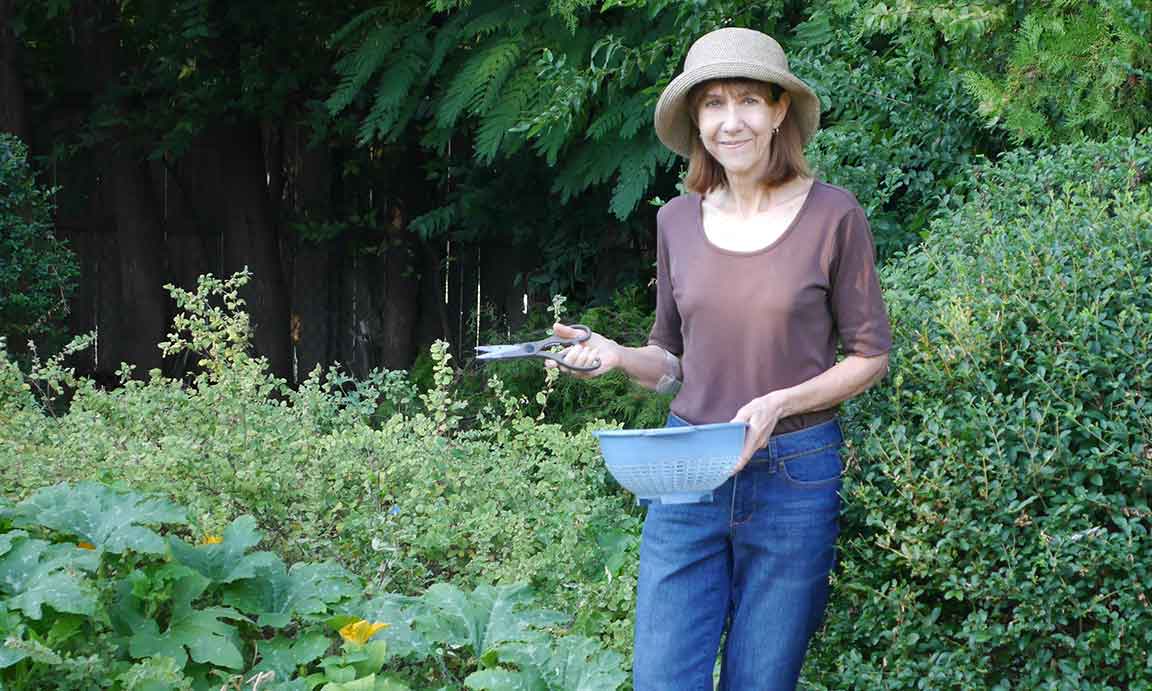 The way I have enjoyed the four o'clock flower bed squash most, however, is harvesting the blossoms early morning and making squash blossom quesadillas for lunch. Chopped and cooked with onion and garlic and tucked into a flour tortilla with melted queso fresco, sliced avocado and salsa, squash blossoms are quite delicious.
Definitely ironic that when I ordered special zucchini seeds and planted them in improved soil in my special raised bed I had far less gardening success than when I tossed some seeds from supermarket squash out for the birds. Should we call this Blasé Gardening?
be chic, stay slim — Anne Barone
images:(top) squash and blossom on cutting board (center) butternut squash growing among iris and daylilies (bottom) Anne harvesting squash blossoms for quesadillias