|| 2 october 2014
Olay Pro X
Anne shares what she learned about the Olay Pro X
20 August 2012 I began my trial of the Olay ProX facial cleanser. Many reviews on the Olay website I had read warned the ProX would last only a few months. Today, over two YEARS later my ProX is still performing well for daily use.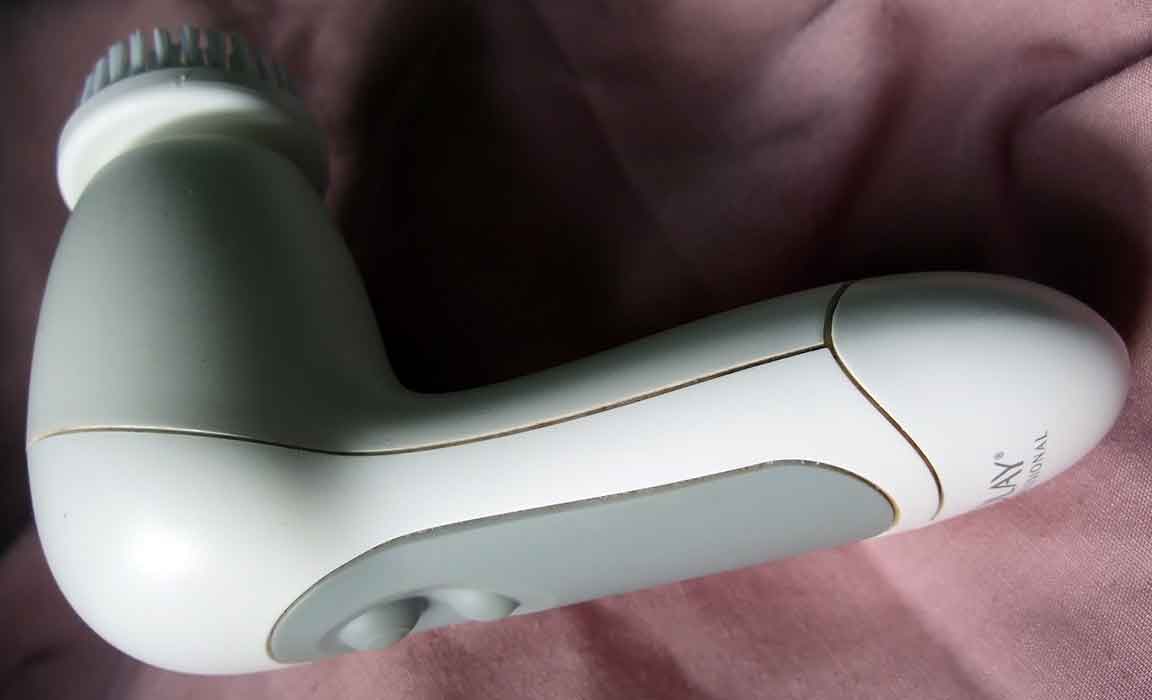 Things I have learned about the ProX facial cleaning appliance
The Clarisonic is surely the better, but the ProX is certainly worth the $30 I paid for it.
For best results, change the batteries at least every 4 or 5 months and change the heads at least every 3 or 4 months
The cleanser you use with the ProX is important. To get the exfoliating benefit, you need one with exfoliating material as in the Olay cleanser sample that comes with the ProX.
A ProX gets my face cleaner than scrub cloth or scrubbing sponge.
I was wise not to use the ProX while showering. Though the ProX is designed for shower use, wet, the ProX might have slipped from my hands and been damaged in the fall, even chipped my bathtub.
You can read an article in the Chicago Tribune by a writer who tested both the Clarisonic and the ProX.
Note: Since I purchased my ProX, Olay has updated the product. Now named ProX Microdermabrasion Plus Advanced Cleansing System, the gadget comes with two different heads. The price has also been updated: from $30 to $40.Though some stores still stock the earlier $30 version.
Assuming that my much-used ProX will some day wear out, I plan to purchase the updated product. One unexpected benefit of the ProX is how, over the past two years, the scar on my nose has been smoothed and the depth of the scar diminished. (The scar is still visible, but it is much less noticeable.) I have used the ProX in combination with a pressing technique for the scar tissue the aesthetician who did my microdermabrasion showed me.
In the Chicago Tribune you can read an article written by a writer who compared the Clarisonic and the ProX facial appliances.
More information about the updated ProX on the Olay website.
be chic, stay slim — Anne Barone
Photo: Anne's 2-year-old ProX