|| 4 July 2019
A Revolution in Eating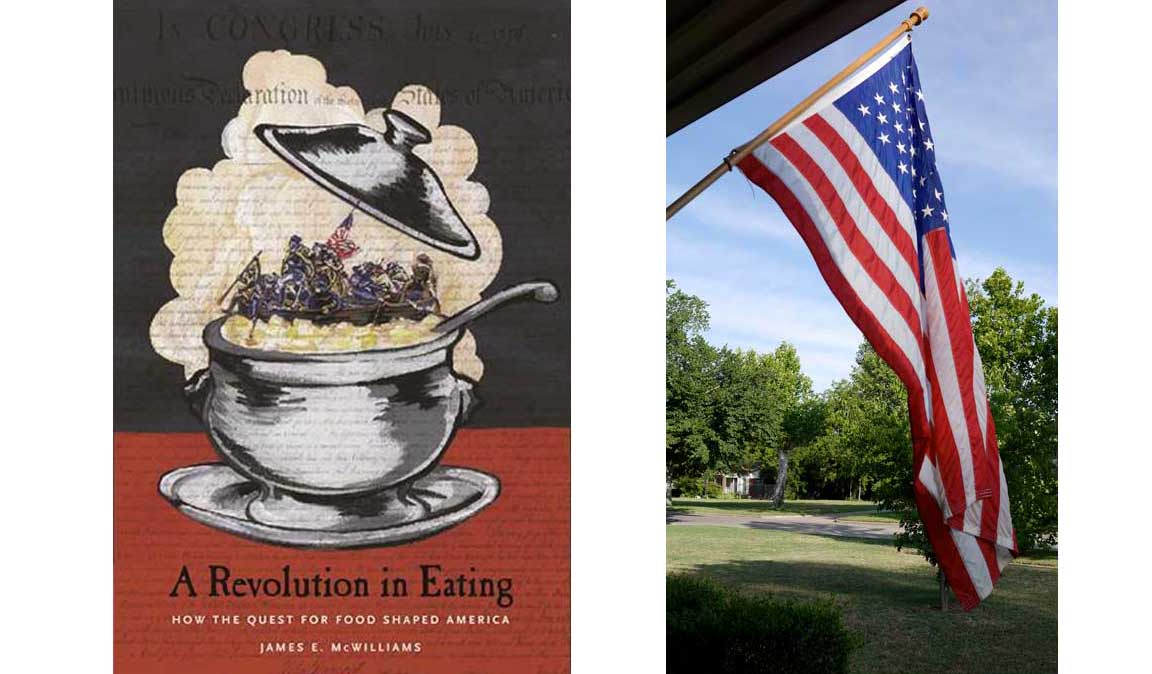 When the colonies that became the United States of America declared their political independence, what followed was a declaration of independence in eating. Actually, from the time that the colonists arrived on those eastern seacoast shores, they had had to find new ways of producing and preparing new foods in order to survive.
The best history of that American food independence and how a new way of eating developed in the United States is A Revolution in Eating: How the Quest for Food Shaped America. The book published by Colombia University Press was written by James E. McWilliams, associate professor of history at Texas State University-San Marcos.
Here is what the book jacket tells us about the book:
Sugar, pork, beer, corn, cider, scrapple, and hoppin' John all became staples in the diet of colonial America. The ways Americans cultivated and prepared food and the values they attributed to it played an important role in shaping the identity of the newborn nation.
In A Revolution in Eating, James E. McWilliams presents a colorful and spirited tour of culinary attitudes, tastes, and techniques throughout colonial America.
Victory in the American Revolution initiated a "culinary declaration of independence," prompting the antimonarchical habits of simplicity, frugality, and frontier ruggedness to define American cuisine.
McWilliams demonstrates that this was a shift, not so much in new ingredients or cooking methods, as in the way Americans imbued food and cuisine with values that continue to shape American attitudes to this day.
AnneNote: The beginning chapter or so of this book is NOT tea reading. What and how the earliest colonists ate is not appetizing. But the book is a detailed and fascinating account of how the particular way of American eating developed that was so different from what the colonists had eaten on the other side of the Atlantic.
When we celebrate Independence Day 2019 today, we are celebrating both our political and eating independence. Though I am not sure that those patriots who fought and died for that independence really had all today's junk food in mind.
Happy 4th of July!
be chic, stay slim — Anne Barone