|| 25 October 2015
Cortland Apples for Autumn Desserts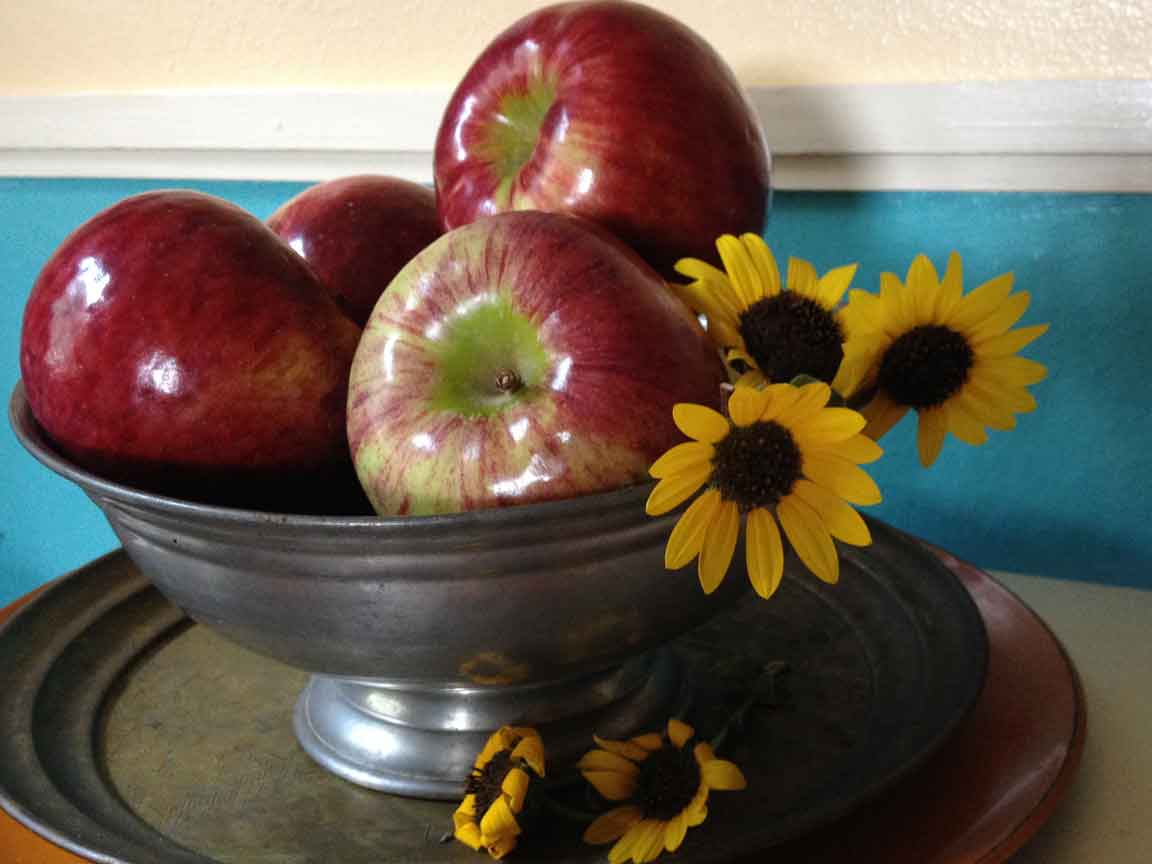 Autumn is a great time for apple desserts laced with cinnamon. The new crop of apples is ready and the weather has cooled. We are not so reluctant to allow our ovens to heat up our kitchens.
Recently I wrote about the Sylvakandy Orange Pekoe, one of the Ceylon teas I like with autumn apple desserts. An apple I tried this year for autumn baking is the Cortland.
Remember Disney's Johnny Appleseed? That jaunty little man instilled in me a passion for apples. But apples did not grow in the area in which I grew up — though pears and persimmons flourished. The only apples available in stores were Red and Yellow versions of Delicious apples. Apple eating was definitely limited.
Perhaps that is why, now that a wider choice of apple varieties are available in my markets, I never pass a variety of apple new to me that I don't buy at least a couple to try.
The latest "new to me" apple variety I have tried is Cortlands. These white-fleshed, tart-sweet apples with bright red skin are recommended for salads and for cooking — especially desserts. The Cortlands I tasted were grown in Michigan.
The Cortland's taste reminded me of that of a MacIntosh — not surprising since, a Cortland is a cross between a MacIntosh and a Ben Davis apple — but sweeter than a MacIntosh. That sweetness makes them a good dessert apple.
What surprised me was learning that Cortland apples rank in the fifteen most popular apple varieties in the USA. And I had never even heard of Cortland apples — much less tasted one — until I recently discovered them in my supermarket. Since I like the taste of tart apples, I enjoyed slicing and eating my Cortlands with some cheese as much as I enjoyed them cooked with butter and cinnamon for a dessert.
I also enjoyed the rich red color of my Cortlands arranged in a bowl with some of my sunflowers.
be chic, stay slim — Anne Barone
image: Cortland apples in pewter bowl with sunflowers from Anne's backyard.