|| 5 january 2015
French Boîte à Recettes
This French Recipe Box is perfect for storing recipes clipped from magazines and printed out from online sources.
Such a useful and needed gift. This Christmas I received the delightful French recipe box you see above. The painted metal box (7x9.5x2 in. — 18x24x5 cm) is designed to look like a cookbook. Just what we need to hold all those recipes we clip from magazines and print out from online sources.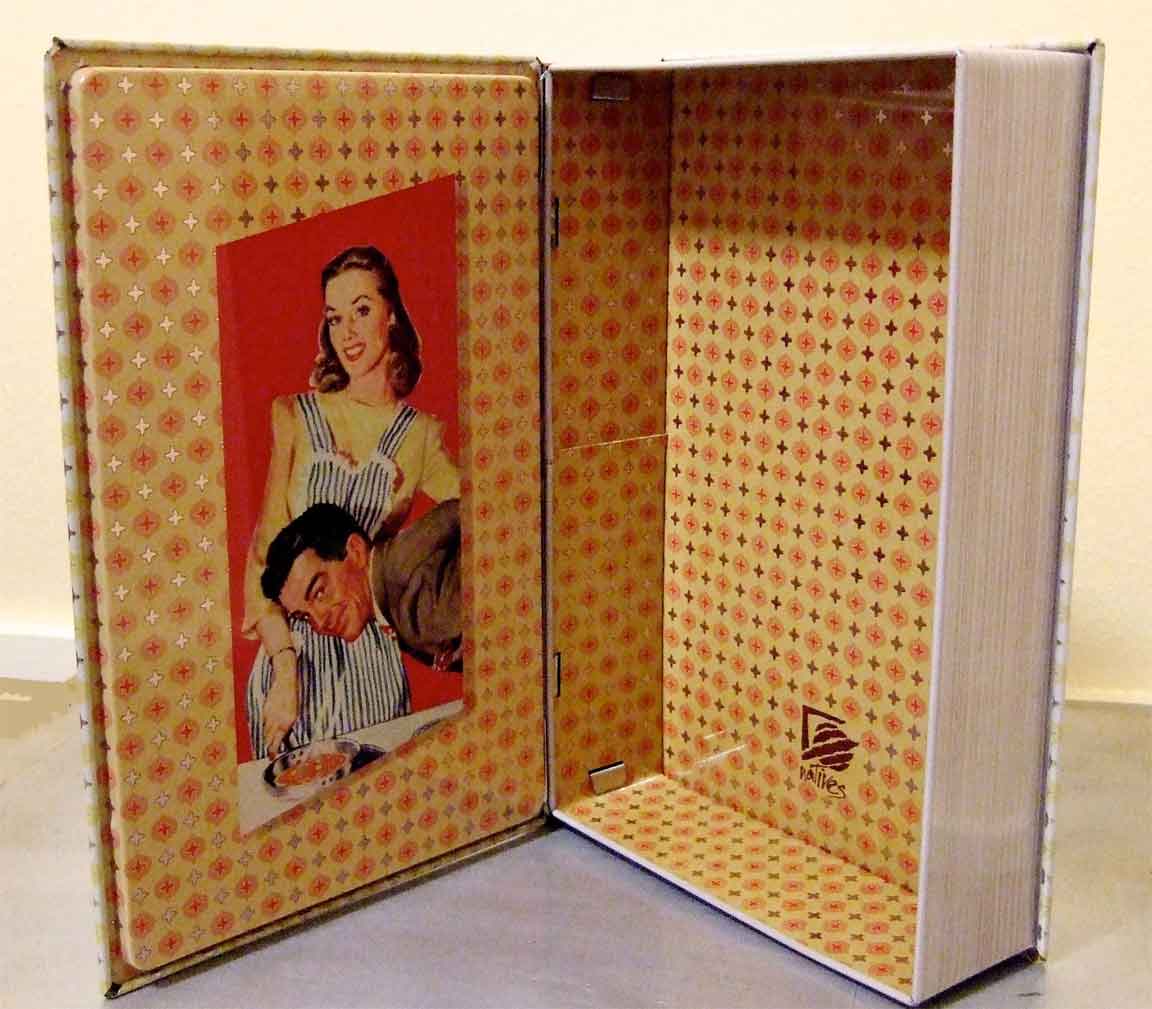 The Retro theme goes perfectly with my 1920s-30s flavored decor. The interior of the box shows a delighted husband bending over the cooking pan to inhale the delicious aromas of the dish his wife is preparing.
Right now I have a whole envelope stuffed with recipes I have collected over the past 50 years. This boîte à recettes is just the thing I need to organize all those recipes. The recipe box will sit on my kitchen cookbook shelf among the other cookbooks.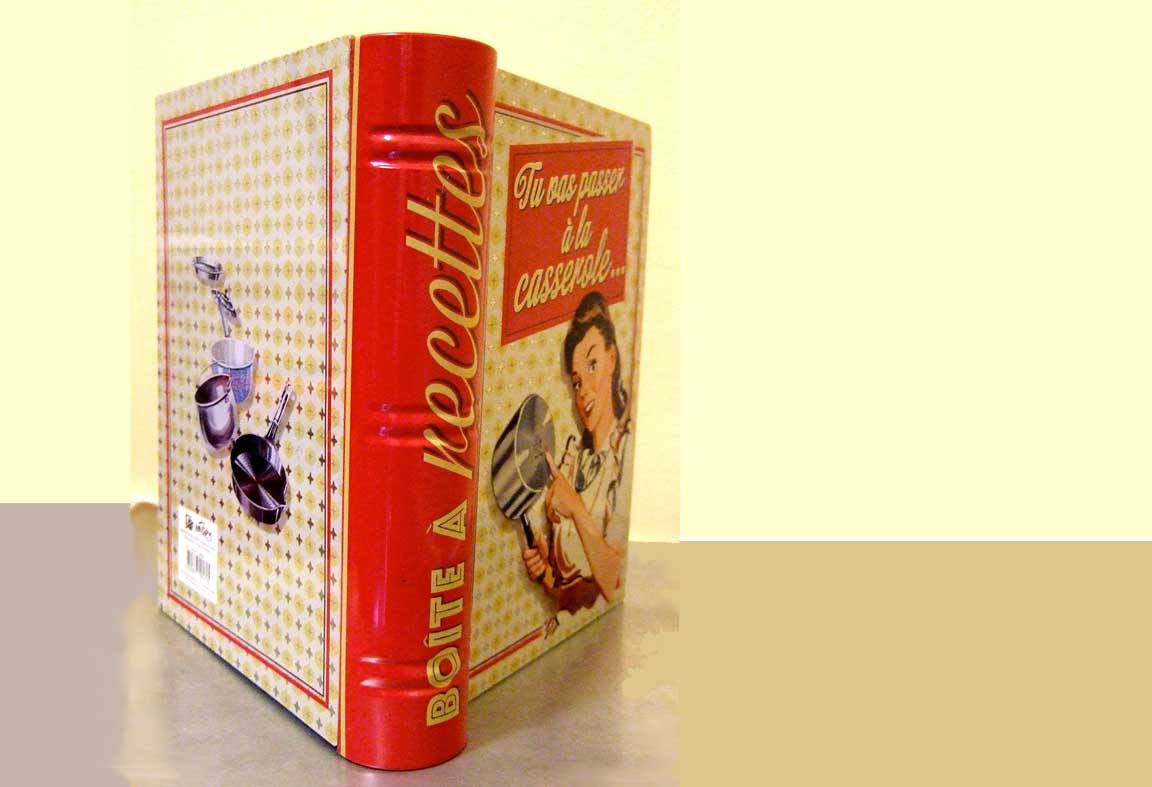 Now if someone whose French is better than mine will tell me what the expression Tu vas passer à la casserole . . . means.
I can translate it literally, but I think this is one of those French idiomatic expressions that I never learned.
Update: according to an email from Roberta in Vienna, Austria, who travels frequently to Paris, the phrase Tu vas passer à la casserole . . . means:
to be the one who is always left holding the bag/ the one who gets the short end of the stick/who gets stuck doing the dirty work; i.e. the one who is doing the cooking;-)
Metal recipe box "tu va passer à la casserole . . ." by Natives, 372 Rue des Saules 38110 St Jean de Soudain FR