|| 6 September 2020
Roadside Vending Machines: French Social Distance Shopping
You won't believe what the French are selling in roadside vending machines now !
In previous Nouvelles we have seen how the French are coping with the loss of boulangeries in small towns and villages with roadside vending machines selling baguettes. Others sell pizzas.
But baguettes and pizzas are not all that is available from roadside vending machines. On her way home from Trouville (from which she reported on chic masks and cafés), our intrepid Chic & Slim Special Correspondent Kat spotted another favorite French food item being sold by roadside vending: oysters.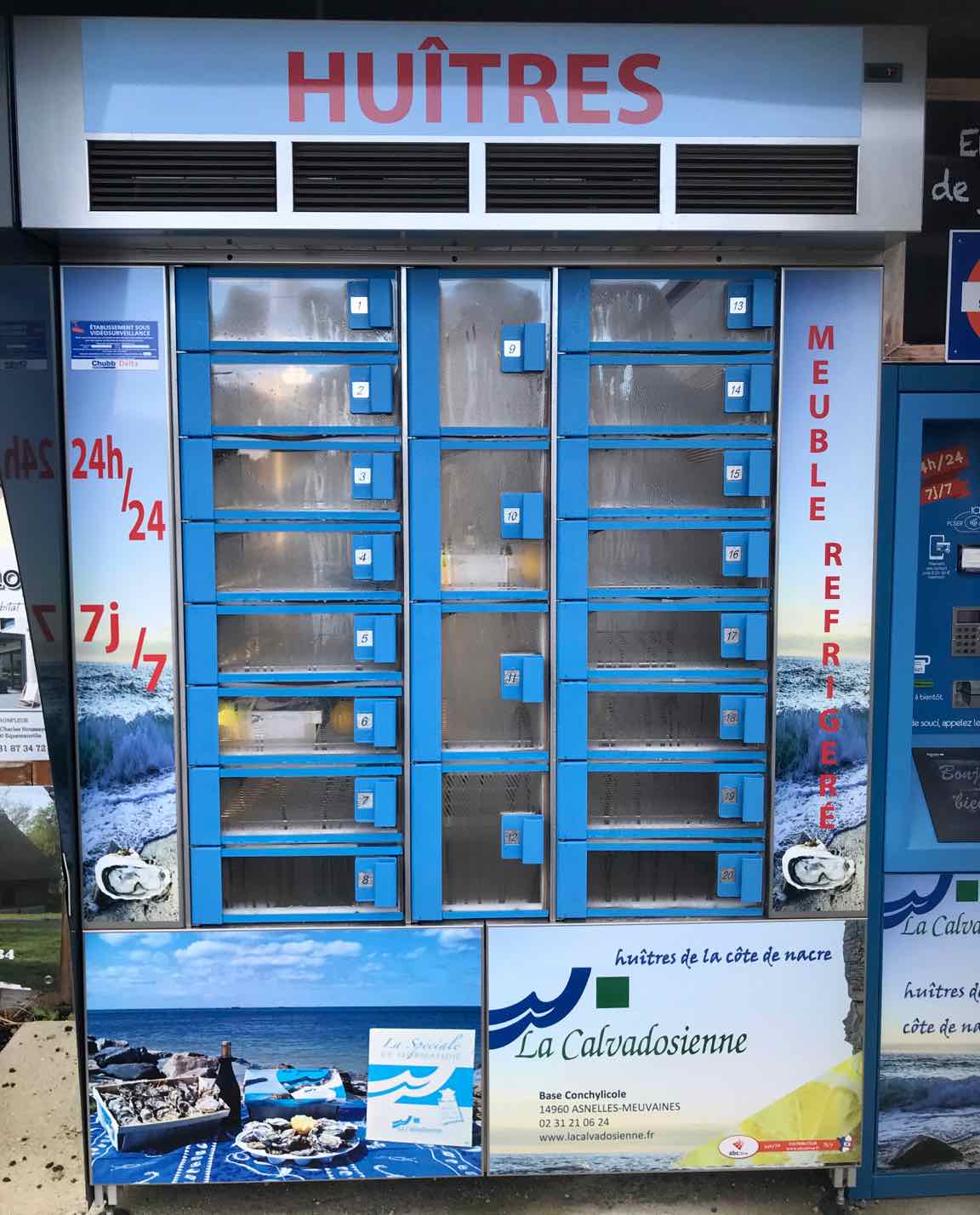 image: French vending machine for oysters
Please note that these are not generic oysters.These are huîtres de la côte de nacre, oysters from the Côte de Nacre. The sign at the left of the lower photo proclaims that these oysters are a speciality of Normandy. (The French like to know where their food was produced or caught.)
If you look carefully at the portion of the machine you can see center far right, you can see the slot for a debit or credit card and a keypad for keying in the number. If this vending machine was fully stocked, it is almost sold out. Only two bins still contain boxes of oysters.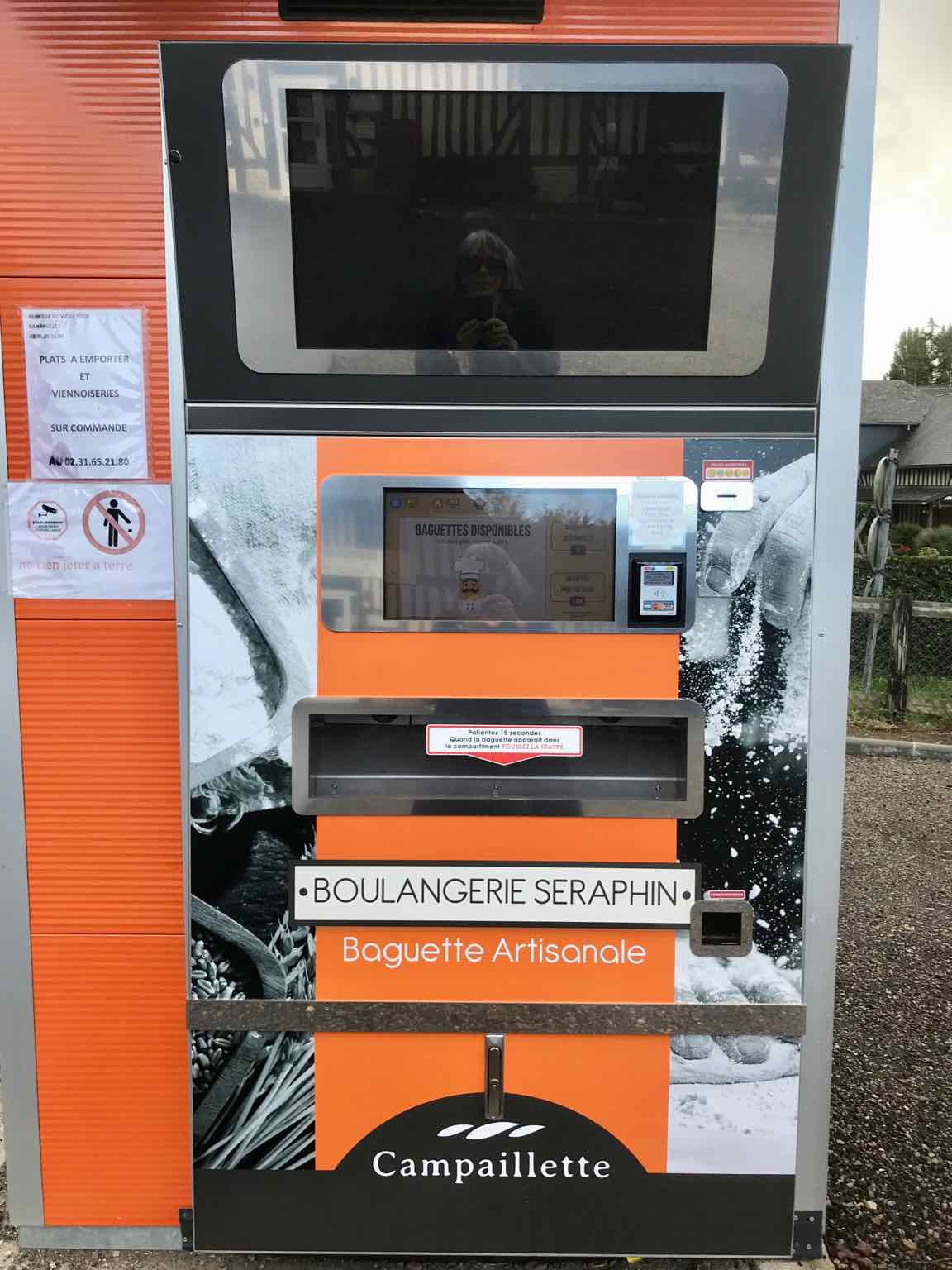 image: French vending machine for artisinal baguettes.
Of course you will need good bread to eat with your oysters. Adjacent to the oyster vending machine is a vending machine for the Boulangerie Seraphin's baguettes artisanales. The price here is 1.10€ ($1.30). A sign pasted on the left side of the vending machine warns customers "ne pas jeter sur terre." To enforce this admonition against littering there is the symbol of a surveillance camera.
Merci to Kat for photos of French roadside vending.