|| 7 december 2014
The Strand Bookstore NYC
The bookstore's clever emailed ads delight, and Anne found gifts for book/cat lovers — and the chic.
Well-designed and clever advertising can delight. Lately I have been enjoying the email advertisements sent by that venerable New York bookstore The Strand: "New York City's legendary home of 18 Miles of new, used and rare books. Since 1927."
Though I am annoyed by most animated advertising that pops, swirls and otherwise moves about my computer screen, when I opened The Strand's Cyber Monday email I found myself enjoying the big truck with The Strand advertising on its side appearing in front of the bookstore on the left side of the screen and making its way steadily across to the right and disappearing. Only to reappear momentarily again on the left.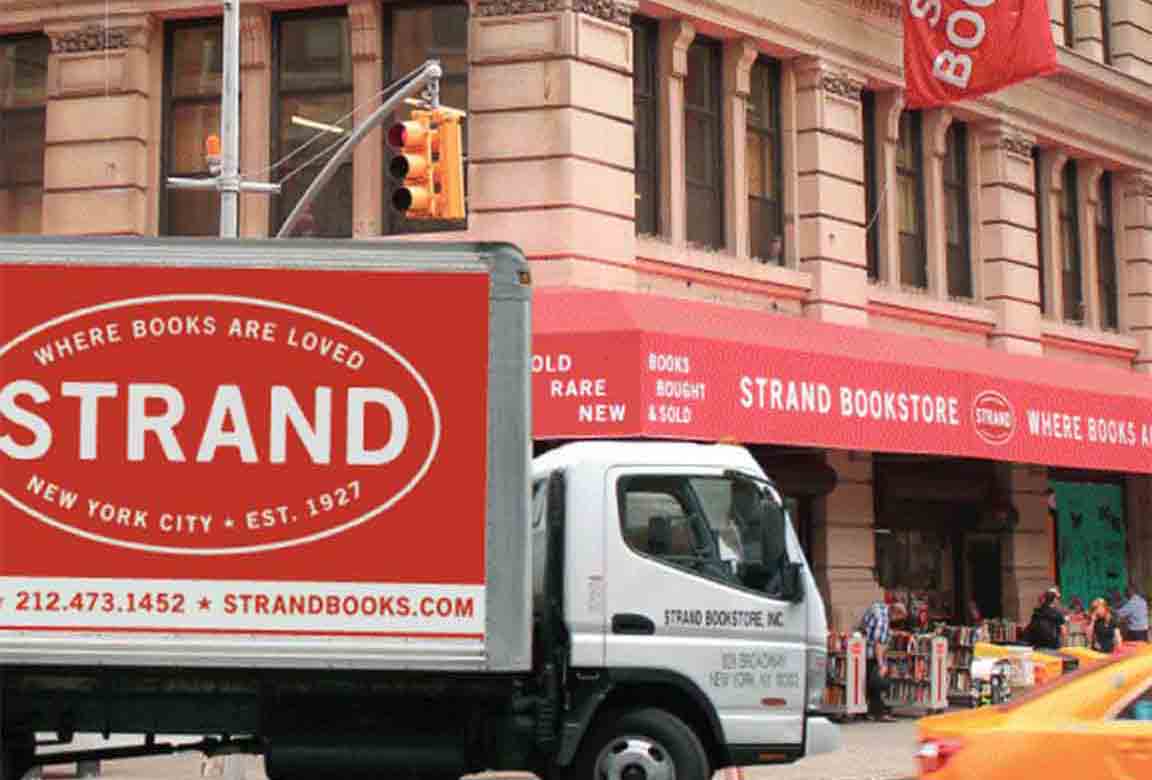 That image gave me the feeling that I was standing on the corner of 12th and Broadway waiting for the traffic light to change so I could cross and enter and browse the shelves of The Strand.
Of course, I could browse all the "18 miles of books" as well as the media and gifts in the bookstore simply by clicking on a link in the email.
The advertising emails The Strand has been sending me are colorful, well-designed and innovative. I began ordering from The Strand in the early days of the Internet so the emails began arriving automatically. But I don't think you need to order to get on the email list. You can visit The Strand main page for more information.
The Strand also offers clever and reasonably priced gifts. Studio Strand has produced a selection of tote bags and pouches that I found perfect for the book/cat lovers on my gift list. Of course I had to have a Nine Lives tote (and also the pouch) for myself. And also one of the Amore Paris totes. The Strand also has great posters and mugs and a variety of other gift items. Some are designed as clever gifts for teachers.
For the chic woman on your list (including you) there is a tote carrying the message: She has a way with words, red lipstick, and making an entrance.
Sounds like a chic French woman to me.
be chic, stay slim — Anne Barone
Photo: Strand image from the bookstore's Cyber Monday 2014 emailed advertisement.